Football is a beautiful game, but it can also be cruel sometimes, and that was seen when Tottenham lost to Liverpool in the Champions League final on Saturday night at the Wanda Metropolitano Stadium in Madrid.
The Lilywhites appearing in their first European final suffered heartbreak as goals from Mo Salah and Divock Origi secured the Reds sixth European crown. Although the defeat may hurt, Spurs have every reason to be proud of what they achieved this season.
The North London side were not expected to reach this stage as at the beginning of the season after they became the first team in transfer window history not to make any signing in the two windows available in a season. However, they proved critics and doubters wrong by punching above their weights, creating some beautiful memories in the process.
Speaking after the Match captain and goalkeeper Hugo Lloris said: "To bring Tottenham to a Champions League final will never match the feeling of winning it and to lose was painful for everyone," said Lloris. "But it is a positive thing [to reach the final] and we have to build from that to take the club to where it wants to go. "We cannot throw everything in the bin. It's been a big step for the club and the only thing we can look to do is come back stronger next season.
But if the Lilywhites are to build on what has been achieved this season, they will need to adopt the approach their conquerors in Saturday's final took this season. Just like Spurs, Liverpool also punched above their weight last season and made the champions league final, but lost to Real Madrid eventually.
However, with Klopp knowing what is separating his side from greatness is a couple of few signings, he went into the transfer market to sign players in positions where Liverpool are lacking quality.
The German tactician put sentiment aside by binning Loris Karis who was at fault for last year's final loss for Alisson Becker. He also ensured Liverpool brought in a proper defensive midfielder by signing Brazilian international Fabinho from Monaco.
These signings were additions to Virgil Van Dijk and Naby Keita deals. Van Dijk was signed in January 2018, while Naby Keita was signed at the beginning of last season, although he linked up with the team this season.
And it proved to be what Liverpool needed as the Reds had their best ever season in the Premier League era. While they may not have won the league, they finished with their highest ever points tally and also the highest ever points haul for a team that finished in second place. The Merseyside team finished with a massive 97 points, one point behind eventual champions Manchester City.
Klopp's men lost just once all season in the league and conceded the least number of goals with the Reds letting in just 22 goals in 38 league matches. In contrast to last season when they didn't have any of their new signings bar Van Dijk who only arrived in January, Liverpool finished with 75 points in fourth place, the same position Spurs finished this season. The Six-time European champions conceded 46 goals and finished 25 points behind eventual champions Manchester City.
The stats above showed that the signings Klopp made turned Liverpool from a team that finished in fourth place to one that pushed arguably the best team in the Premier League era until the last day of the season. It also showed in their European campaign this season with the final proving why Klopp is right to make those signings. The Reds goalkeeper Alisson Becker proved why he is a massive upgrade to Loris Karius as he was named the man of the match after he kept Reds in the game.
These signings have elevated Liverpool to elite status in European football and that's what Tottenham need to follow if they are to build on the success of this season.  Spurs chairman Daniel Levy will need to back his manager Pochettino heavily in the transfer market this summer his side are to surpass this season's feat. It's evident the competition in football is getting tougher every day especially with the money being thrown around. Clubs like Real Madrid, Barcelona and Bayern Munich will spend big this summer which means Spurs will find it hard to replicate this season's success next year if they don't spend too.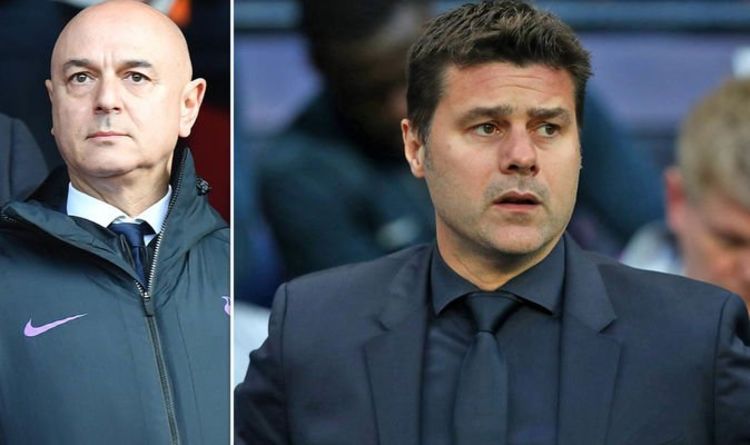 While it's understandable why Spurs failed to spend in the January window, it's still ridiculous that they failed to make a maj0r signing last summer given how thing their squad is. It was evident when Harry Kane and Dele Alli got injured at the same time this season. it should be remembered that Spurs at a point where in competition with Manchester City and Liverpool for the league title this season, but ran out of steam due to a thin squad.
This shows Spurs already have the line up that can match any team in Europe but will need to invest heavily in the squad if they are to break the near success syndrome. All due respect to the likes of Fernando Llorente, Serge Aurier, Victor Wanyama and Kyle Walker-Peters, but they are not the quality replacement for the likes of Harry Kane, Dele Alli or Christian Eriksen.
While it's important Spurs spend on new signings this summer, the club must also ensure that none of their key players leaves this window. Liverpool were able to have a successful not just because they signed players, but also keeping the ones they have already.
Former Chelsea manager Jose Mourinho while appearing as a guest analyst for the champions league final on  BeinTv said the best business a club could do is to make sure they don't sell any of their key players.  Spurs have done just that and they must ensure it continues this summer.
Pochettino also touched on the need to keep building, which sounded positive in terms of his future with the club. "We need to keep going, we need to be clever now," he said. "Always after a painful situation like this, it's about building the success and building the next period in your life." Pochettino performed some sort of miracle with the team this season, but his hard work will be undone if the club fails to back him this summer.