Kelechi Iheanacho was at a time regarded as the 'next big thing' in Nigerian football after he dazzled the world in 2013, helping the Golden Eagles win the U-17 FIFA World Cup. He lacked the physical attributes of a footballer that could strike fear into defenders but his talent was mind-blowing as he scored six times with seven assists which made him the Most Valuable Player (MVP) of the tournament and earned him a glamour move to Manchester City.
Fast forward to 2019, Iheanacho has struggled to produce the form that warmed him into the hearts of global football fans and ahead of the 2019 Africa Cup of Nations (AFCON) – in what started like a rumour, it was confirmed today that Super Eagles manager Gernot Rohr had dropped the Leicester City forward alongside Rotterdam's Semi Ajayi from Nigeria's final 23 man squad for the tournament to be hosted by Egypt.
While Semi Ajayi snub may have been expected, it is the drop of Kelechi Iheanacho that has got many fans talking with many surprised Rohr was bold enough to drop the former Manchester City star. Iheanacho has been an important member of Rohr's team since the German assumed duties in 2016, but over the last two years, his career has nosedived which was why the German tactician dropped him.
Lets make it official! Our 23 for #TotalAfcon2019. #SoarSuperEagles #Team9jaStrong pic.twitter.com/0o5TAwp68k

— The NFF 🇳🇬 (@thenff) June 9, 2019
Iheanacho's downward spiral is one that Nigerians find it hard to believe. The 22-year-old was touted as the next big thing to come out of Nigerian football following his superb performance for the victorious Golden Eaglets in 2013. His performance in that U-17 world cup in UAE caught the attention of a host of top clubs across Europe.
It was premier league side Manchester City that eventually that won the race for his signature, a move that many felt contributed to the downward turn his career took. The 22-year-old failed to get going at the Etihad due to lack of opportunities in a star-studded Man City squad.  He was only able to manage 12 goals in 46 appearances for the Citizens before he moved to Leicester in 2017.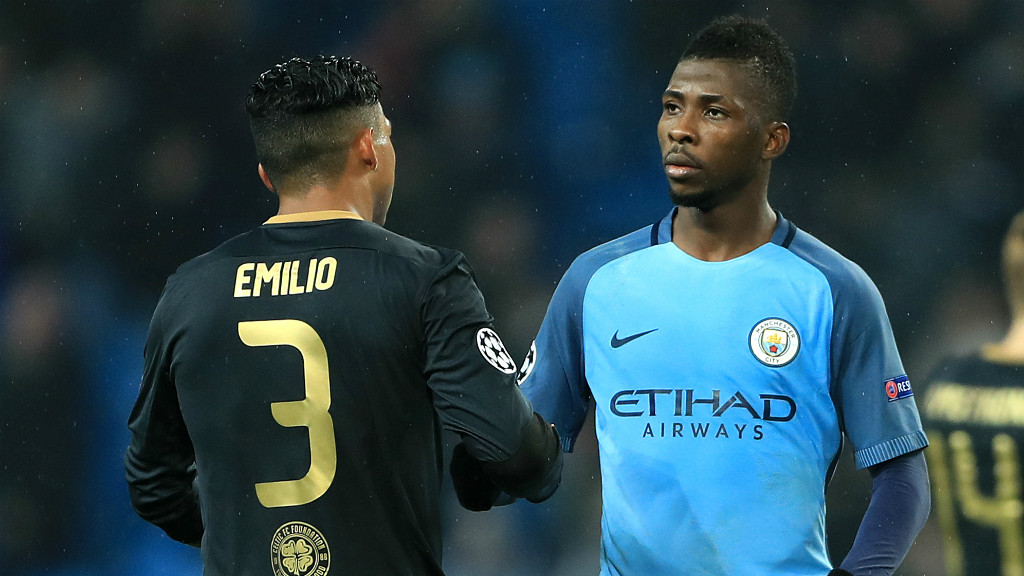 His move to the Foxes gave Iheanacho the chance for a new beginning with many saying he's now at a club where he'll be able to prove himself. However, he didn't fare any better with many questioning his attitude and work ethic. The 22-year-old has played under three manager at Leicester but has failed to take any of his chances.
The former Manchester City star has played 65 games for the Foxes scoring just 11 goals. This season, he managed just 926 minutes of premier league action for a Leicester City side that have just Jamie Vardy as their only recognised striker. A combination of all these things has resulted in Iheanacho exclusion from the AFCON squad.
Kelechi Iheanacho was comfortably one of the best talents we had seen in decades in Nigeria. A damn shame.

— Purple Reign. (@Mafid0n) June 9, 2019
Although the exclusion represents a new low in his career, Iheanacho still has enough time on his side to turn his situation around, but he will need to make some changes. Following the Super Eagles game against Seychelles in March, Gernot Rohr was asked why he decided not to invite the Leicester forward for the game.
After paying influencers to hype him on social media, Coach Rohr dropped Kelechi Iheanacho from the 23 man list for Afcon.

— Daddy Kay (@Creambuay) June 9, 2019
"I think he must be more professional," Rohr told media before Friday's win over Seychelles. "We're not satisfied with his performances the last time he was with us. "There's a new coach at Leicester City (Brendan Rodgers) and it (his omission) will be an opportunity for Iheanacho to show during this international window that he wants to get back into the starting team of Leicester.
"Personally, I think it's a good thing for him to stay back at his club to prove this. "It's not good enough to be funny all the time. You must show that you are serious by working hard every day in the training sessions."And show that you seriously want to come back into the team at the club and also with us."
The dropping of Iheanacho can only flip two ways. Listen to the ass-lickers around him that would turn him into a victim and collect sympathy funds from him or take it in bravely, dig in his heels, turn his career around and rise to the top. The choice is solely his to make.

— EDAFE MATTHEW ESEOGHENE (@ELEGBETE1) June 9, 2019
There's no one that knows Iheanacho better than Rohr and for the German to criticise his work ethic publicly, then Iheanacho will need to start by first changing his attitude to work. There's no question about Iheanacho's talents, but talent without the right attitude will take a player nowhere. This omission should give the 22-year-old kick up the backside and also work on his professionalism which has been called into questioning.
Talent without HARDWORK and DEDICATION can ruin ur CAREER in life.

We wish you all the best Kelechi Iheanacho. If you had scored that great opportunity against Man city, we would have won the league, and that would have been a serious impact in ur career but😑. pic.twitter.com/2FWnxAl4mQ

— 2002 till date (@itzbellum) June 9, 2019
I hope this omission is the turning point for Iheanacho. His form has been dire for too long a time. This is top level football. You can't go such a long period riding on fumes. There is a good player in there. And players have come back from much worse. Hopefully, he does too.

— Babanla (@biolakazeem) June 9, 2019
The former Manchester City star may also do his career a favour by leaving the English Premier League for a league where the spotlight will not be on him. He could take a cue from fellow Super Eagles star Ola Aina who was dropped from last year's World Cup, but he used it as a motivation to come back again.
The 21-year old decided to go on loan from Chelsea to Torino this season and was one of The Maroons best player this season, making 30 appearances, scoring one goal and chipping in three assists from a right back position. His form this season has led to his inclusion in the AFCON squad after last year's disappointment.
Iheanacho needs this holiday to rediscover himself. Best that he is out of the squad. He should return to Imo state, chill with family, and let his club work out his next move. May God give him strength to come back better. He needs our support, not mockery!

— Married Boy (@JimohRapport) June 9, 2019
Iheanacho could also follow Aina's lead by leaving the English topflight and move to one of the mid-table clubs in Germany or Italian topflight. A move to one of these clubs will do him good as it will take the spotlight and pressure away from him. With age still on his side, the Nigerian international will do his career a lot of good by deciding to take a step down and play in a club where he'll be able to get his confidence back.
Rohr has done the right thing by dropping Iheanacho and it's a decision that could benefit the country and the player in the long run, but only if the player is willing to accept the challenge.
Do you think Rohr made the right call by dropping Iheanacho for the 2019 AFCON? Please share your views in the comment section. Thank you.